Testimonials
Words from our creatives
"I'll be honest – as a triple type A, super hands-on business owner, I was really hesitant about getting an assistant to help in my business. It's hard to find someone who's as committed to your success as you are, and willing to take the time to really invest in getting to know your brand, your ethos, and the directions you want to take your work and your revenue – and even harder to find someone you trust to share the keys with.
Enter Stacey and the Pepper Team!
I've been working with these fabulous Pepper people for 3 months, and I can honestly say it's changed the way I think about what's possible for a solopreneur like me to get done when it comes to growing my business. From my first call with Stacey to my (almost daily) interactions with my go-to Pepper assistant Beth, I've felt great about their ability to get what I do, find the places where they can be the most helpful, and help me figure out how to hand things off in a way that keeps my business humming and my clients happy. Even if you're not sure just where or how it might make sense to bring Pepper on board, if you're thinking that you need some extra hands and an additional brain (or ten) to support the dreams you have for your business (and in turn your life!) I highly recommend you give them a try!"
"Since I have been with Pepper, it has been wonderful to know that my Pinterest strategy, blog, and general social media strategy is running seamlessly behind the scenes so I can focus on growing the business and not always working behind in!"
"Finding Pepper was the best thing to happen to my business, my motivation and the day to day pressure of running a fast paced creative business. The team became my instant collaborators and I would not be where I am today without them."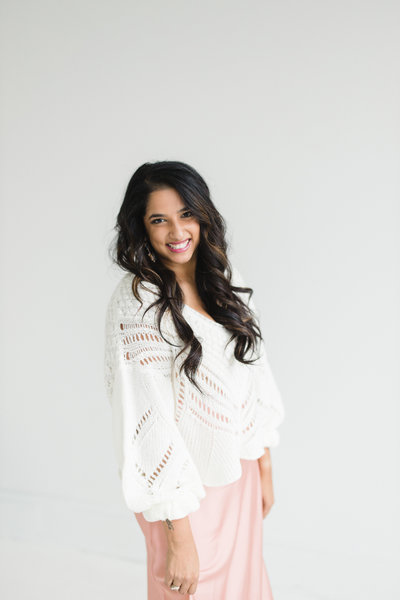 "Meet Pepper has absolutely changed my life and business. Not only do I have a killer team that understand me, how I speak, and how my business works, but I have built amazing friendships. I can be out sick or gone for awhile and my business stays running when it comes to social media, email, blogs. It's an incredible feeling and I can honestly say these women have changed my life. I have gained more inquiries on my website with SEO, more brand awareness, and have gotten so much more time back in my work life balance.
LOVE YOU ALL SO DANG MUCH!!!!!!!!!!!!!!!!!!!"
"Working with the team at Pepper has been an amazing experience so far. The level of professionalism and personality of each team member matches what I look for in my future team. Whether you're looking for a VA, project management, branding, social media, website optimization, etc Pepper is the way to go. I highly recommend working with Pepper to help grow your business!"
"I need to tell you all about my secret. As a full time photographer who wears many other hats, like mom, partner, hiker, adventurer, and lover of life, there's no way I can do it all.
Since the beginning of this year, I have been using Pepper to help me optimize my photography business. My virtual assistant is helping me to rock my client care, workflow management, newsletter campaigns, social media, and blogging. (And I'm loooooving it!) Now I have more time for things like surfing with my family in Tofino during spring break. Let me tell you, it's GREAT!
For all of the creatives in my life, Pepper is a must!"
"After having worked with the incredible team at Pepper on a recent event, I would recommend their services to ANY entrepreneur who is feeling burn out or could use a helping hand with tasks that keep them from being their most amazing self. The Pepper gals are some of the hardest working, dedicated and professional assistants we've had the pleasure to work with. If you're looking to boost your productivity or to focus on your business strengths, you can trust this team to take care of the rest!"
"I've worked with Pepper for a while now and they do incredible work! Their team of dedicated staff treats you as if you're their only client. Stacey and her team are personable, fun, hard-working and produce amazing work. I highly recommend them!"
"The friendliest bunch with more passion for administration than is normal or humanly possible… this crew is a great go-to for creatives looking to offload their nitty-gritty tasks and daily upkeep of running a business. ???"