Hello Hello, happy Fall ya'll. Is it just me, or did the weather take a crazy fast turn? I mean, I love me a good sweater and leather pant combo, but mother nature, ease us in bae!!
Common advice from around the internet recommends that wedding photographers should dress like a guest… not the best dressed obvi. For shooting in colder weather, go for a look that is professional but functionally warm. I am not suggesting a Canada Goose parka and Sorels for fall, but certainly a nice jacket and a bootie that you can fit a thicker sock under.
For ladies, a nice slim black trouser, light sweater or blouse, and a long blazer or fitted peacoat would look super chic and put together. Go for a bootie with a slight chunky heel and maybe go up half a size to allow for a thicker sock. Courtney Fashion Hack – I always go slightly bigger in heels and booties because I find it more comfortable for long term wear and many hours on my feet… think shopping marathons in downtown Vancouver. This look will work for the fall beautifully.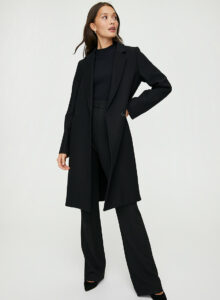 If you are shooting an outdoor wedding, I would suggest a loose maxi skirt, sweater and a long warm peacoat or even fitted puffer style jacket. If you wear a looser maxi, you can fit tights underneath to keep your legs warm and can wear a warmer winter boot to trek through the snow. You can pair with light gloves and even a light scarf or even fingerless gloves… those are making a comeback. I would try and shy away from a toque, BUT if you're at a ski hill and outside for a while trying to get that perfect shot, there are so many cute beanies and toques with pom poms you can throw on and just take off when you get to the reception. Pack hairspray so you don't look like a science experiment with all the bloody static.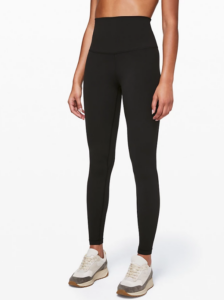 Men, you are easy! Same shit as always… shirt and dress pants! I don't suggest a suit jacket for male photographers. Although I can't speak from experience or having broad shoulders, but I just don't see it going well trying to fit a double strap camera holster over the shoulder pads in a suit. You'll look all awkward and disproportionate like Lurch from the Addams Family. Imagine wearing a heavy backpack with a suit or blazer—not an elegant presentation here guys. I would suggest a nice dress pant and a collared shirt with a cashmere sweater over top… I am a sucker for cashmere. This will be warm but enough and still look handsome and put together. Obviously tuck the dress shirt into the pants. If the weather is colder, you can add a peacoat or light structured down jacket for warmth. I love a guy in fingerless gloves… homeless meets James Bond chic… it just works. The shoe options are endless, you can wear a winter dress shoe or a leather boot. Throw some wool socks under a leather boot and voila, you're good for winter. Men are more rugged, less complaints about being cold, they seem to have it figured out. Long underwear, under shirt… you know what to do guys!
Happy Shooting! Don't freeze your balls off out there.
xx
Courtney Vike
Guest Blogger for Pepper – Your Badass Business BFF Inc.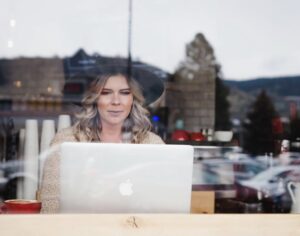 Shop the blog
Women:
Men: