Why Meet Pepper? Done-for-you Marketing Agency and Education
Who is Meet Pepper? ⁠The short answer? Apart from being the most rad creative marketing agency in the whole dang world—verified by us—Pepper is all of us. Each woman who makes up the Pepper team is smart in her own way, bold in her own way, and creative in her own way. We are all Pepper, and Pepper would be nothing without all of us.⁠
#fuckyeah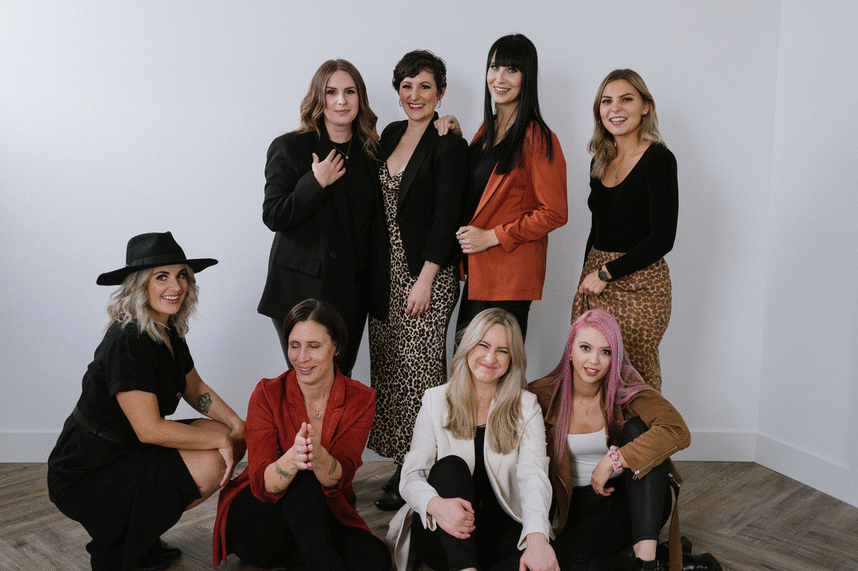 Meet Pepper is a creative marketing agency for small businesses and entrepreneurs specializing in supporting creative entrepreneurs. Here in the Pepperverse, we've got your back when it comes to marketing education, branding, blogging, copywriting, SEO, social media management, marketing strategy, and so much more. We're here to support you the ways you need it most so YOU can reach your goals while providing the best service to your clients.
And we're dang good at it.
As a worldwide marketing agency for photographers and other creatives, we understand the creative industry from the inside and we know exactly what you're going through—we've been there. We also know how to make your life a hell of a lot easier. Our badass creative marketing team— Creative Managers, Content Creators, Graphic Designers, SEO experts, and editors—can help with all your BS (you know, the business stuff).
Meet Pepper offers the following creative marketing services:
And having some of your business stuff handled will free you up to do the creative shit.
Meet Pepper was created by cool people with creative souls, so there's no stiff, corporate feel. You'll have a stacked and smart af marketing team helping you to elevate not only your business, but you as a person as well. Using Pepper's marketing team to do what they do best (as a marketing agency for entrepreneurs and creative professionals) is going to help you find a more fulfilling work-life balance. And you're going to be able to provide the best service possible to your clients once Pepper gets all your BS (business stuff) dialled in.
Now, can we get a big ol' #fuckyeah for that!!

Hey photographers, are you ready to
Outsource Your Blogging
like an absolute badass?
Fact: Blogging is a kickass way to market your photography business.
Also fact: Most photographers either don't have the time, knowledge, or spoons to blog consistently and effectively.
If that feeling of "I know I should blog but I don't have the time/I don't have the energy/I don't know if I'm doing it right/I just really don't like doing it/actually I kind of loathe it" feels familiar, The Blog Generator™️ Powered By Pepper was created for YOU!
If you're ready to save time and energy while building your online portfolio, building stronger relationships with clients and vendors, showcasing your work and expertise, improving your website SEO, getting more traffic to your website, attracting your ideal clients to your website, getting more leads, and creating repurposable content to share other places, let's do this thing.

Do you need some
Fuck Yeah Energy
In your life? Subscribe to Pepper U!
Pepper U is a membership for silly little rebels who know there isn't just one definition or roadmap to success and want to carve their own damn path (with a little help from your Pepper friends). When you subscribe to Pepper U, you'll finally have the marketing knowledge, tools, and support you need to grow a successful, fulfilling, and sustainable business!
Book in a consult now and hire Pepper as your marketing team!