Should you choose outsourced marketing, or should you hire an internal marketing person or team? This debate is hotter than ever, as digital marketing opportunities have expanded over the past few years for businesses both big and small.
Now, more businesses than ever are opting to outsource their marketing—and it makes sense. There are several benefits to hiring a marketing agency versus hiring an internal marketer on your team. Stick around because that's exactly what we'll be exploring here!
In the photos throughout this blog, we're featuring some of the amazing businesses who have trusted us with their marketing.
So, buckle in to learn more about outsourced marketing and discover the pros and cons of hiring a marketing agency.
Or, if you want to get to enjoying the upside of outsourcing ASAP, you can head on over to our contact page, book a consultation, and explore your marketing options with the Pepper team.
Countryside Manufactured Homes | Photo by Stacey at Meet Pepper
What is Outsourced Marketing?
Outsourced marketing is marketing support hired externally, for example, through a marketing agency. These marketing professionals can be tasked with specific aspects or all aspects of your marketing activities.
It's essentially an alternative to hiring and maintaining an in-house marketing team to plan, execute, and manage your marketing strategies and campaigns.
While different marketing agencies will have their own unique services and packages, at Pepper we offer the following services:
You can pick one, or mix-and-match your desired marketing services. You can choose how you work with us—find out more by browsing our marketing services!
Now, onto the good stuff: The pros of working with a creative marketing agency!
Maxwell Mechanical | Photo by Stacey at Meet Pepper
What are the Benefits of Hiring a Marketing Agency?
Making an informed and confident decision on whether you should hire a marketing agency or not starts with gathering all the facts—including all the ways it can support your business.
Outsourced marketing saves you time and money.
You're busy with your growing business, so spending your time and energy wisely is of the utmost importance. But you still need support with your marketing, so what should you do? Investing in a marketing agency instead of hiring internally can help you save time and money because you don't have to train an internal marketing team.
Engaging in the hiring process can come with a lot of upfront costs, from setting aside your own time to find the right candidate(s) to getting someone comfortably trained in their tasks and within your business. Outsourced marketing lets you skip right to the finish line by directly aligning you with the experts you need who are highly skilled at integrating themselves as a part of your business seamlessly.
Marketing agencies hook you up with a diverse group of marketing experts.
While many marketers tend to be skilled in a couple of areas, they generally have an expertise in one or perhaps two specific services. When you hire internally, you will have to be very specific about the kind of support you are looking for so you can meet that need.
However, when you work with an agency like ours, you don't have to sacrifice a single marketing desire. Our team is highly skilled, diverse, and can cover your marketing needs across dozens of areas. Having access to a bunch of highly creative, super-powered marketing professionals can be invaluable to your business. From SEO specialists and web developers to content creators and social media managers, you gain access to a broad range of talents without the hassle of individual hires.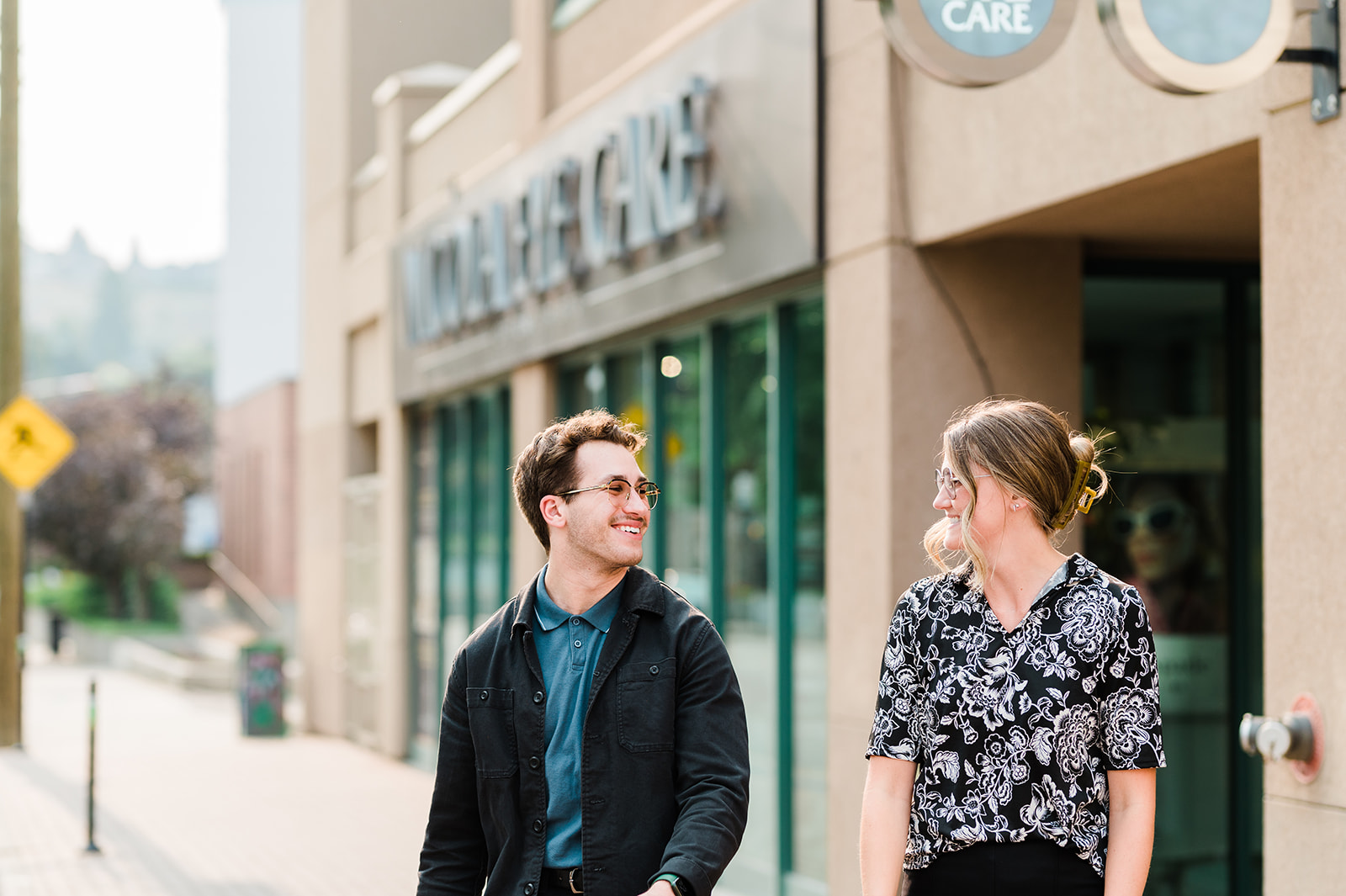 Nicole Eye Care | Photo by Stacey at Meet Pepper
You can leave the details in good hands with a dedicated Marketing Project Manager.
Consider this: Executing your larger marketing vision is a much bigger deal than checking tasks off a list. In reality, there's a lot of planning and delegation that goes into the effective execution of every step along the way. While we can't speak for all other agencies, we can tell you that Pepper always hooks you up with a dedicated Creative Manager, better known as a Project Manager for the corporate folk.
Your CM is essentially your go-to person for all your needs, so you never have to worry if you're in touch with the right person. It's the CM's job to understand your needs and handle all of the details involved in bringing your goals to fruition. Your CM, along with the rest of your team, is available on Slack as your own personal hype squad. When you're successful, we're successful—and our excitement to make big things happen in your biz is dang palpable. You'll see!
Marketing agencies breathe fresh life and new ideas into your business.
Looking for a fresh take on your business, brand, and marketing? A marketing agency has the benefit of looking at your business from the outside in, which means we can bring a new perspective and cool new ideas you may not have even considered yet. Plus, we've executed hundreds of marketing strategies before, so we know what works based on your industry, brand personality and overall goals.
For example, we know the types of businesses that will absolutely crush it on Pinterest, versus those who need fresh web copy and/or web design to get them where they want to go. But that's not to say we reuse only what we know works. One of our favourite things about working in the creative industry is coming up with ideas that are brand new—creating a highly custom marketing game plan, tailor-made just for you.
Smart Options | Photo by Stacey at Meet Pepper
Are There Downsides to Outsourcing Marketing?
If you look at the big picture, we'd have to say… not really! One thing to consider about hiring an agency is that we won't physically be in the same space. However, in a world where we're more accustomed to working in hybrid environments or remotely than ever before, it's unlikely you'll even notice it.
We're available during our 4-day workweek business hours, just like any internal employee would be. Getting in touch with us is as easy as sending a message on Slack, and we're only a message away there when you need us. Oh, and did we mention you get access to the entire team via Zoom, too? So, while we might not be down the hall, it will always feel like we are.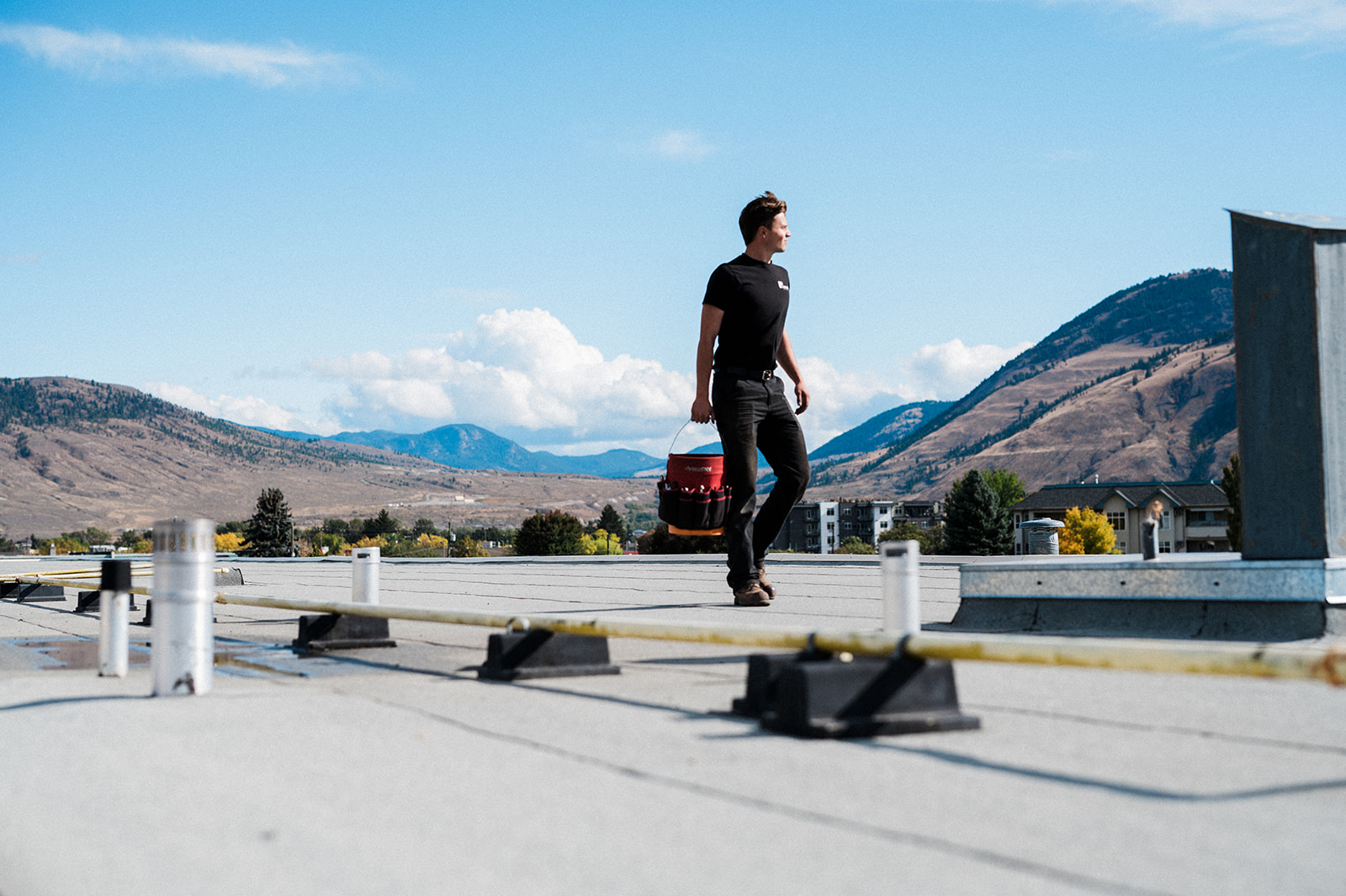 Maxwell Mechanical | Photo by Stacey at Meet Pepper
Maximize Your Biz Potential with Outsourced Marketing
It's clear to see that outsourced marketing has some big advantages. From saving time and money to aligning you with highly skilled experts, it's easy to see why more businesses are choosing to outsource their marketing than ever before.
But remember: If you want an effective, collaborative, exciting marketing experience, linking up with the right agency makes all the difference. So let's see if we'd be a good fit, shall we? Reach out to us, and let's talk about how we can work together to smash your marketing goals—and help your business reach its full potential.