Elevate Your Professional Profile with a LinkedIn Headshot
It's time to upgrade your headshot—and your LinkedIn cred.
First impressions matter—so you need a headshot that really makes yours memorable. To stand out, you need a headshot that's high-quality, eye-catching, and intentional enough to make potential contacts want to stick around and learn more.
But there's more to it than that: A headshot you're excited to share also boosts your confidence—and when you bring that kind of energy to your LinkedIn profile, you make room for more cool connections to happen.
So, what's the quickest route to getting a headshot you feel dang good about?
Get a Headshot Photo Worth a Thousand Connections with Meet Pepper
If you're local to Kamloops and you're looking for your best headshot ever, look no further. We bring you an easy, breezy experience from booking to shoot.
When you book a LinkedIn portrait session with us, there's no drawn-out back-and-forth for booking, and after your session, we send your headshot in lightning turnaround.
That means you can update your online profiles sooner rather than later, injecting your presence with a renewed energy that feels good inside and out. And hey, even online, other people can sense that!
So why not go for it and book your session? You'll end up with a headshot that attracts the opportunities you can't wait to tell people about (helloooooo bragging rights).
Secure your spot now for only $250 (+ GST)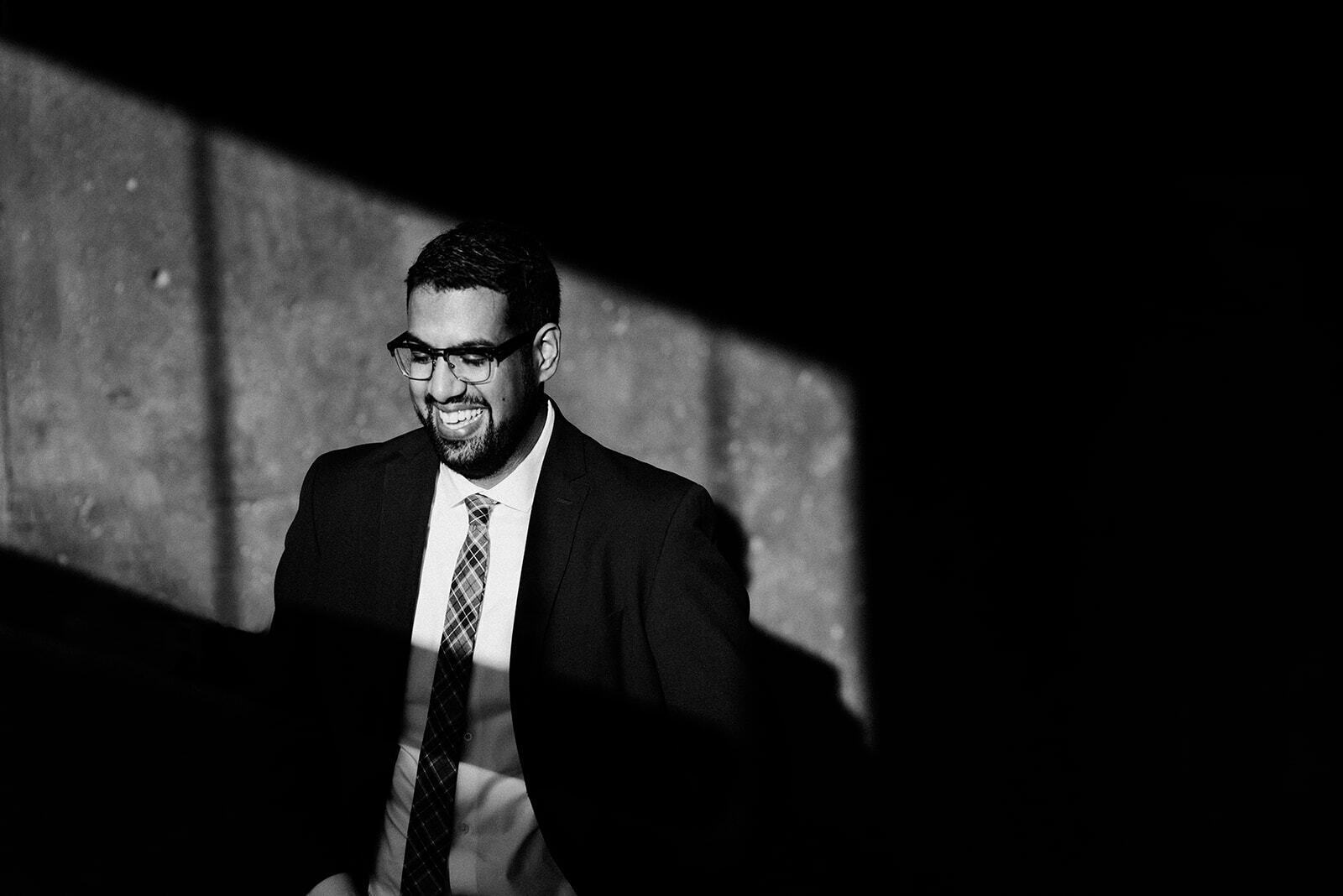 What's the Deal with Professional Headshots?
You're a professional—an authority in your industry—but nothing disrupts that perception as much as a bad headshot can.
That's especially true on LinkedIn or anywhere else you're looking to make meaningful, career-centric connections.
But instead of leaving those great connections up to chance, it's up to you to take the reins of your online impression into your own hands. How? By booking a headshot session with a professional photographer who knows how to make you feel like a million bucks.
Like What You See?
For just $250 (+ GST), here's what's included in your LinkedIn headshot session:
A 30-minute, in-studio session
Black or white background
One high-res image of your choice, professionally edited in colour & black and white
Your final images delivered in 24 hours
How Getting Your Professional Headshot in Kamloops with Us Works
Meet Pepper brings you an efficient experience so you can update your profile ASAP and start reaping the benefits. Here's a breakdown of the process:
👉First things first, secure your spot. Yup, you can pick a date and time online—right here, right now!
👉Pencil your booking into your calendar, pick your outfit, and simply show up on time.
👉Come in and enjoy 30 minutes in front of the camera as we capture your best angles.
That's it! From there, just hang tight–we'll get your headshot to you shortly (within 24 hours—efficient AF).
Don't get us wrong, we're sure your selfies still slay. But if you really want to make a consistent, professional impression on Linkedin (and other platforms too!) a high-quality headshot will do wonders for you.
Ready to do this? Book your session for just $250 (+ GST) today.