Welcome to the PepperCast
OUR VIDEO AND AUDIO PODCAST FOR PHOTOGRAPHERS AND CREATIVE ENTREPRENEURS!
We have an incredible lineup of talented people who have joined us on the PepperCast! In each episode, Stacey Owen and her guest cover a range of topics including creative marketing, photography, work-life balance, success in the industry and how to maintain it once you get there, the struggles that come with being an entrepreneur, and honest, real-life conversation.
Episode 12
In this episode of the PepperCast, Stacey Owen talks with Bryan Caporicci of Sprout Studio about the impact of 2020 on the photography industry, the importance of business + marketing for photographers, and lots of other good stuff!
Episode 11
During this episode of the PepperCast, Stacey talks to Sirjana and Ben of Tinted Photography! They chat about 2020—the year of unrelenting challenges and new creative experiences, and they have all agreed the word of the year seems to be the Ross-inspired, PIVOT!
Sirjana and Ben are a wife-husband team of photographers for adventurous couples. They plan and photograph pre-wedding and honeymoon adventures, weddings and breathtaking elopements in the most stunning places for badass humans across the world and in New Zealand.
Stacey met Tinted online just before the pandemic, which is discussed throughout the episode. Because of this shared experience, both highly educational and emotional, these three have built a friendship where they can and do talk openly about practicing gratitude, designing our own lives and sharing all the love when a BIG announcement is made!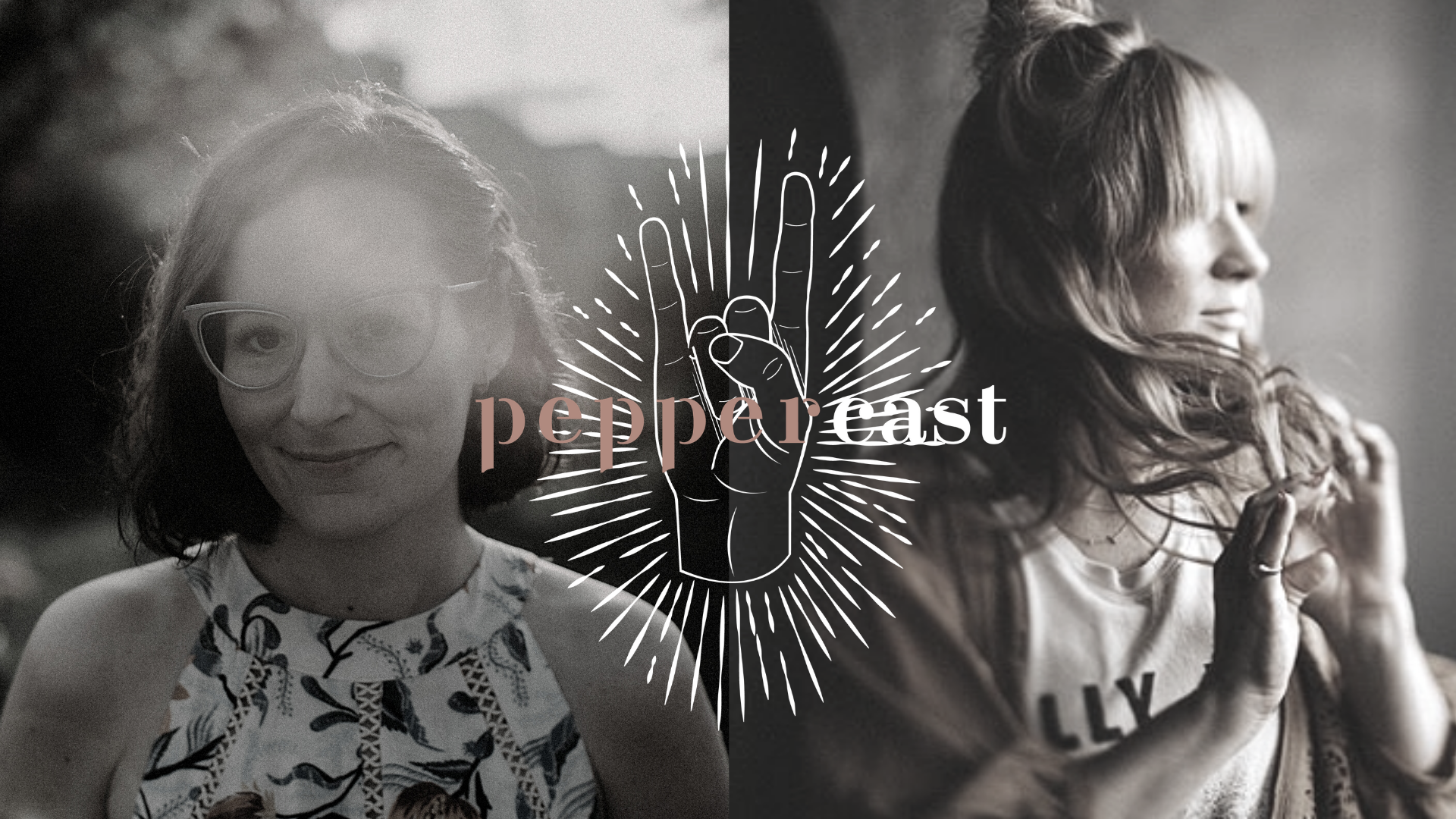 Episode 10
In this episode of the PepperCast, Stacey Owen talks with Scarlet O'Neill. Scarlet is an intimate lifestyle and editorial photographer who captures love in all its beauty. When she's not behind the camera making magic, she is with her husband and son, loving every minute of her family life. Scarlet is the carb-loving, music-blasting, infectious energy that we all want in our life. And we were so f-ing stoked to have her as a guest on the PepperCast!
In this episode, Stacey and Scarlet talk openly and honestly about photography, motherhood, life, and everything in between.
Episode 9
In this episode of the PepperCast, Stacey Krolow and Sam Hurd have an eye-opening chat about the state of the wedding photography industry.
⁠
Sam Hurd collected a ton of data just before the pandemic hit, and he's planning to do it again next year. While we hope that we are all able to recover from the effects of COVID-19 as quickly as possibly, knowing the actual impact and seeing how the industry adapts could help make us even stronger and more resilient in the future.⁠
Sam Hurd's 2020 State of the Wedding Photography Industry report is now available!
Episode 8
Grace Burt is a wildly talented wedding and engagement photographer who took her success and turned it into magic for others in the industry. She is the Founder of the Let's Go Workshop where providing incredible education fuels her passion even further. Grace is a dynamic entrepreneur, mother, educator, and all-around badass. She always speaks up for what is right in the photography workshop industry, she encourages work-life balance (Hell, yes!) and she juggles it all while being a momma to her beautiful daughter.
Grace and Stacey talk about the importance of having rad workshops in the industry, but more than that, how imperative it is that they offer quality education. If you haven't already checked out the Let's Go Workshop, you have to because we have major FOMO even just looking at the pics!
Episode 7
Brittabug is a photographer and artist in Michigan. She believes that passion should always come before money, that making others feel less alone makes her feel less alone, and she dreams of having a beautiful greenhouse someday. She finds inspiration in nature and pushes her beautiful images and artistry beyond the box.
Her and Stacey talk about her praying mantis and knack for thrifting, her cool childhood, the pressure of social media, her workshops, and how Britta's identity is tied to her work.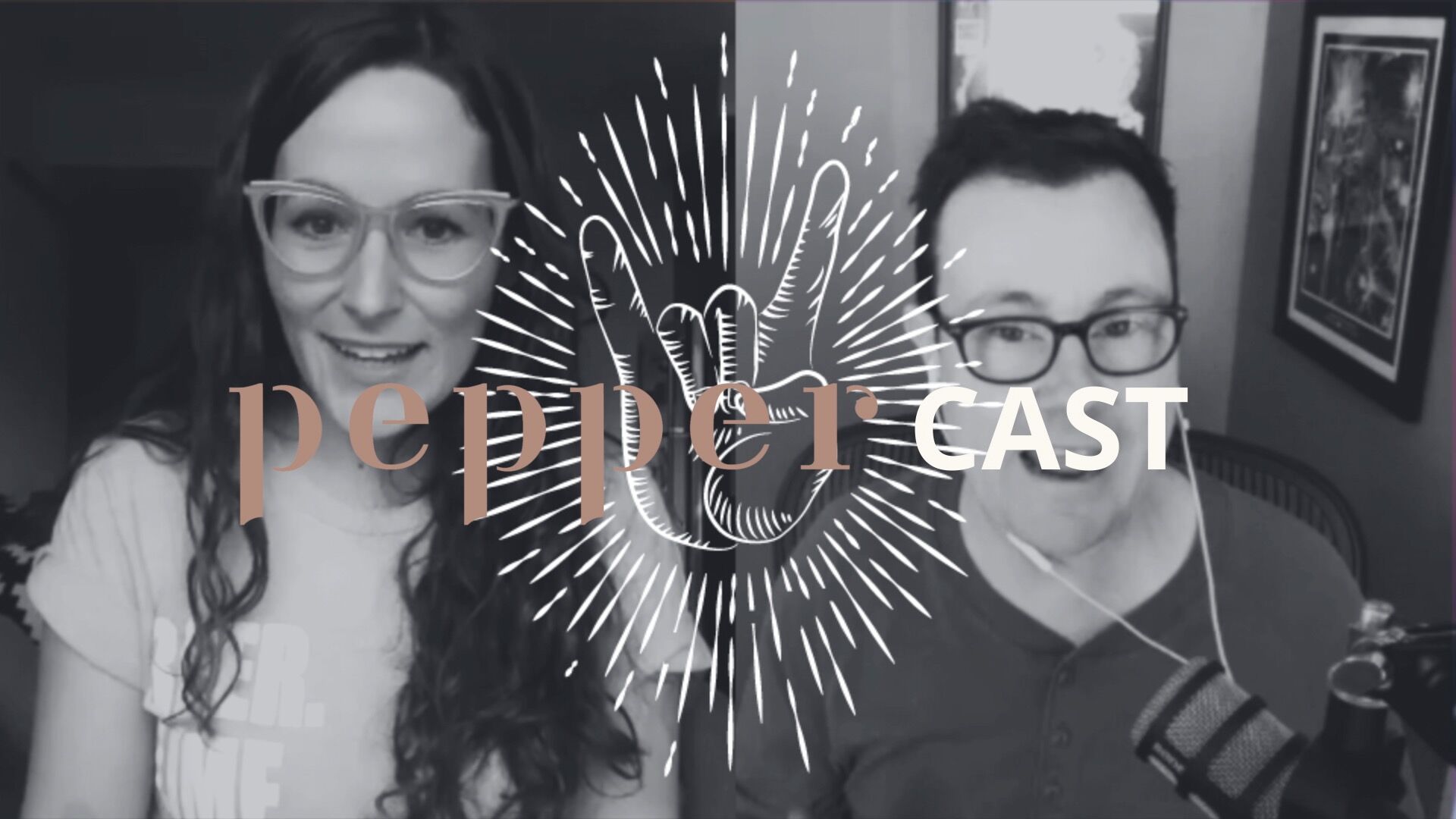 Episode 6
On this episode of the PepperCast, Stacey talks to Mike Vardy, also known as The Productivityist and inventor of TimeCrafting. Mike has written several books, offers workshops and coaching, and gives you the tools to take back control of your time while guiding you to define your work week more clearly.
Stacey and Mike talk about productivity (of course), along with success, how to face work-related fears, and so much more!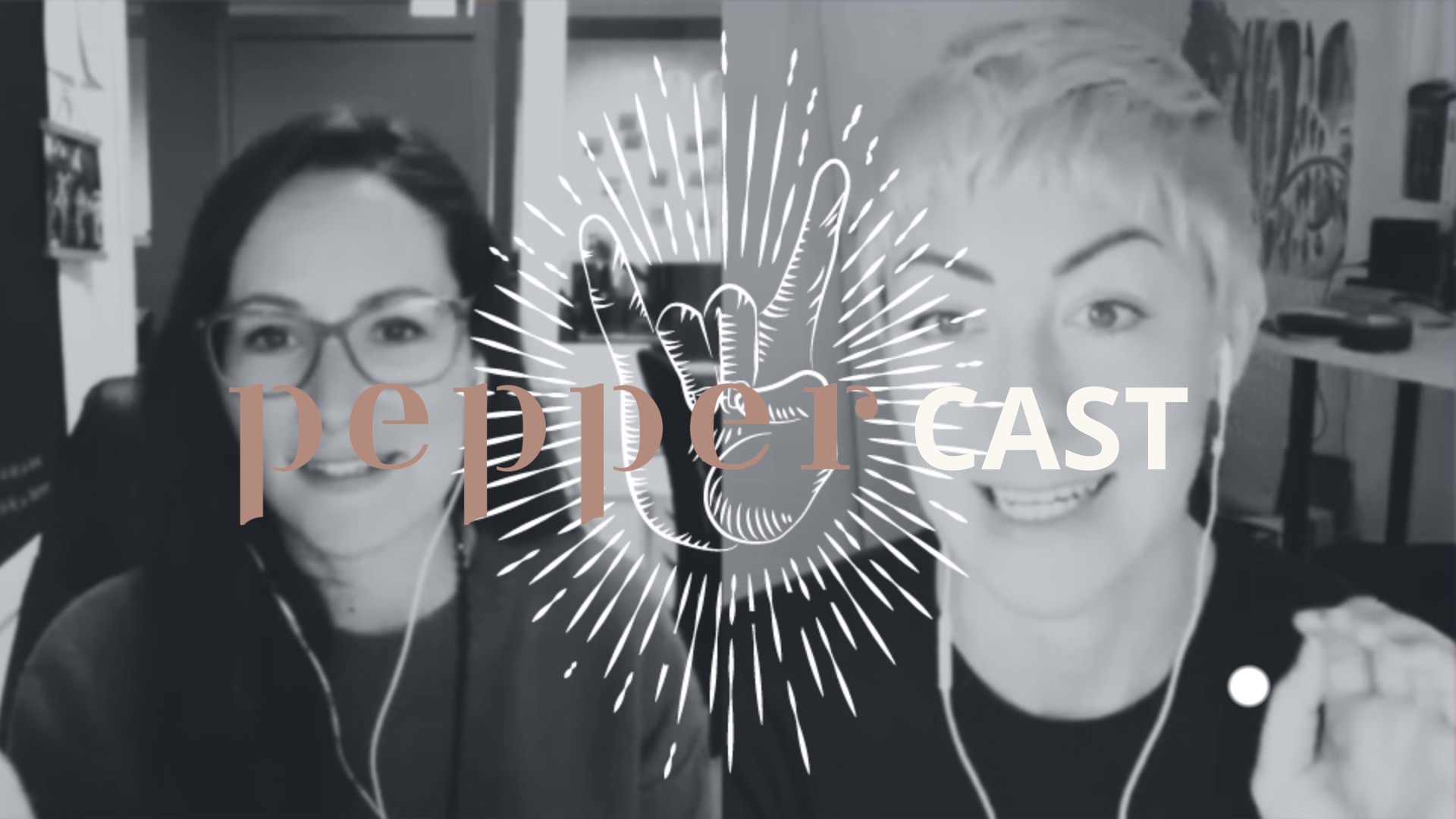 Episode 5
On this episode, Stacey talks to Catalina Dow, a crazy talented photographer based in Portland, Oregon. Catalina shoots weddings all over the world, has been listed as one of Rangefinder Magazine's 30 Rising Stars of Wedding Photography, named one of the 100 best wedding photographers in the world, and has had her work featured in more publications than we can list!
On top of all of these amazing credentials, she is also the founder and owner of SEO Is Fun. Stacey and Catalina discuss photography, success, and the importance of having gangster SEO!
Episode 4
Jesse Morquecho is one half of the powerhouse duo that makes up Idealust. He and his wife, Becky, were successful photographers that saw the need for more support in their industry. With that, Idealust was founded as a place for them to offer business coaching, consults, and guidance for creative entrepreneurs.
Jesse and Stacey, CEO and founder of Pepper – Your Badass Business BFF Inc—sat down to talk about the photography and creative industries, success, and Jesse's belief that spending time outdoors can cure almost anything!
Episode 3
The third episode features Kirk Mastin, an incredibly talented photographer in Seattle, Washington. He started his photography career in photojournalism, captures beautiful portraits (I spy Jacob Loafman and our very own Stacey Krolow in his lineup!), has photographed countless weddings, and is an amazing educator. He is hosting this year's ARC conference in Vancouver, BC!! He's also the owner of Mastin Labs and encourages you to shoot in film because it is rich and full of life. Mastin Labs' Lightroom presets, Styles for Capture One, and LUTs for video, will help you keep the timeless look of film in a digital era.
In addition to all of his success, Kirk is genuinely one of the coolest and nicest guys around. He restored his boat and now sails around Washington, sharing his love of the ocean with his two beautiful daughters, while still being a badass photographer and business owner.
Episode 2
On the second episode of the PepperCast, Stace talks with Jacob Loafman. He is a super talented photographer, educator, and all-around awesome dude. When he's not taking incredible photographs or leading a workshop, he's probably catch-and-release fish and saving bugs. He and Stacey sat down to talk about his editing process, success, why he wants people to cry at his workshops, and everything in between.
Episode 1
Our first episode was with the one and only Sam Hurd. Sam is a fucking rad photographer, but also an architect of ideas and images. His photography is stunning, his innovative techniques (like the ring of fire and prisming) are widely used, he holds regular workshops with other rad af photographers, and he has an amazing Patreon following that is host to some crazy good education!
Book in a consult now for your special project!