You know that fun founder and CEO we are always bragging about?! The badass boss babe that made Pepper what it is?! Yeah…her! Well, in March she hit the road to beautiful Banff, AB to speak at the annual Rocky Mountain Social Summit on the Women in Tech Panel.
We wanted to do a little shoutout so our audience can learn a bit more about this awesome event, so I got in touch with Stephanie O'Brien, CEO of Carmella Consulting, to ask her a few questions about it.


How did RMSS come about and how many years have you been doing it?
This was the second year. This year's Summit focused on how to create content that resonates with your target audience. The event was born from CIPR Communications and Carmella Consulting, two marketing companies that should be direct competitors. Christina and Steff (two female CEO's) decided that working together to achieve an incredible event in the iconic Banff National Park was a great collaboration that couldn't be missed.

How did this year's event go? Were there any highlights you'd love to share?
Everyone had a different highlight – from Husky Energy's talk to Influencer Panels to Mr. Fabulous, everyone came away with something different. My personal favorite was the industry party, it was the most inclusive group of 60 strangers I've ever partied with. By the time the Summit arrived, everyone was fast friends and new partnerships had been developed.

What is your favorite part of having so many influential people all in one room?
The community vibe. We were all working to deliver an amazing day for our attendees.

Let me know any other important info or fun facts about RMSS!
Next year will be on St.Patrick's Day in Banff National Park.



Stacey had a fantastic time jetting off to Banff (and by "jetting", I mean driving, but this sounds fancier)! She got to connect with other passionate entrepreneurs, learn some great techniques on social media, and sit on the panel with some other badass women in tech. Overall, she said the experience was incredible. Stace said everyone was so friendly and welcoming. It was such an honour for her to be asked to speak and she built relationships and learned some awesome new information that she brought back home!
The Pepper team is so stoked that we were represented by Stacey, the heart and soul behind this company. And maybe we even experienced a tiny bit of FOMO while she was away, but the good kind!
Lastly, I just have to say, if Banff is not on your list of places to visit, add it ASAP!! It really is incredibly beautiful!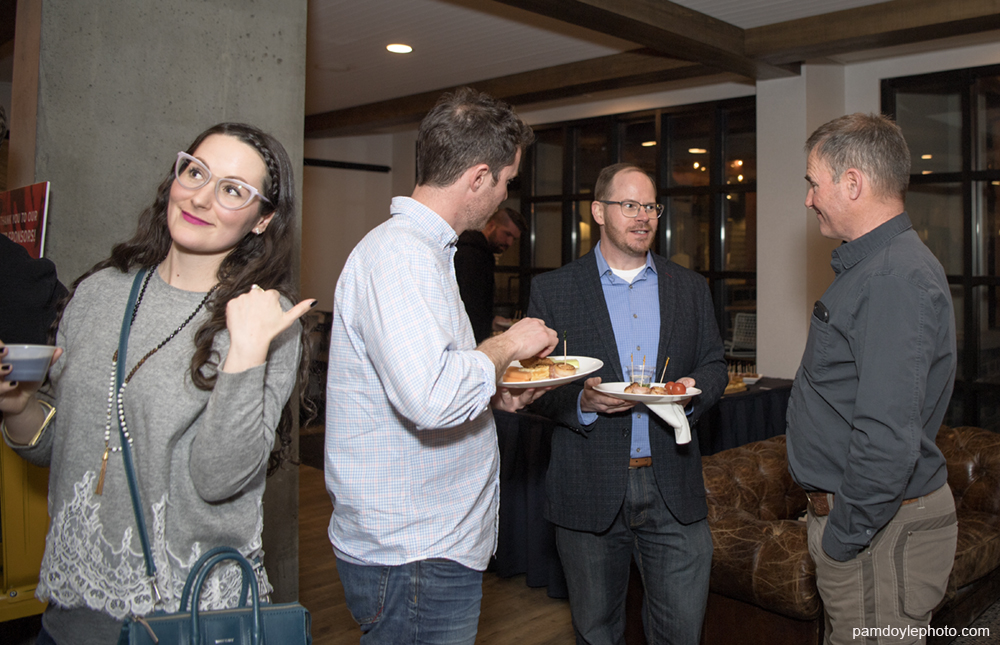 All pics captured by Pam Doyle Photography.

Kelsey Munson
Badass Assistant to the CEO
Pepper – Your Badass Business BFF Inc.